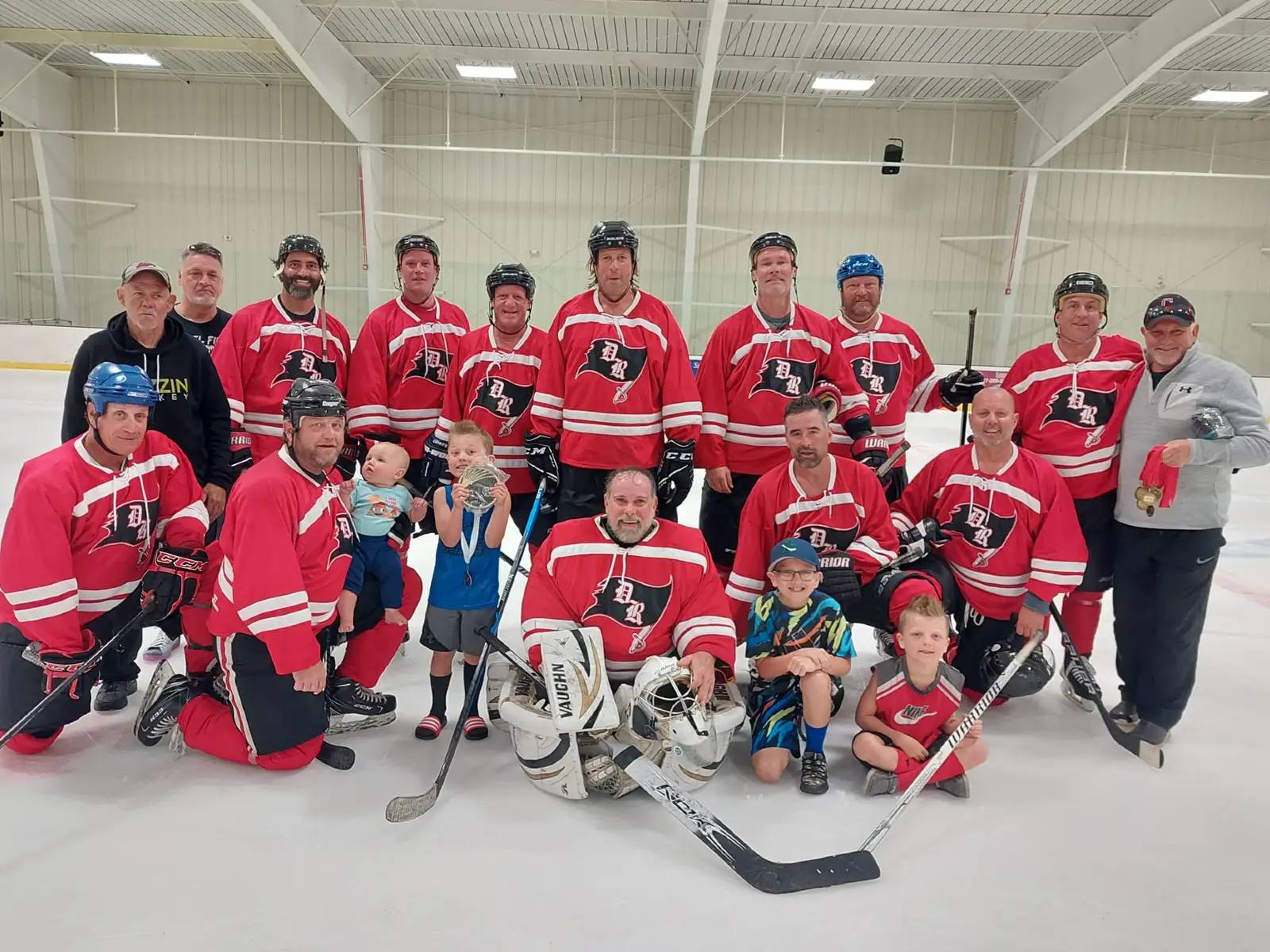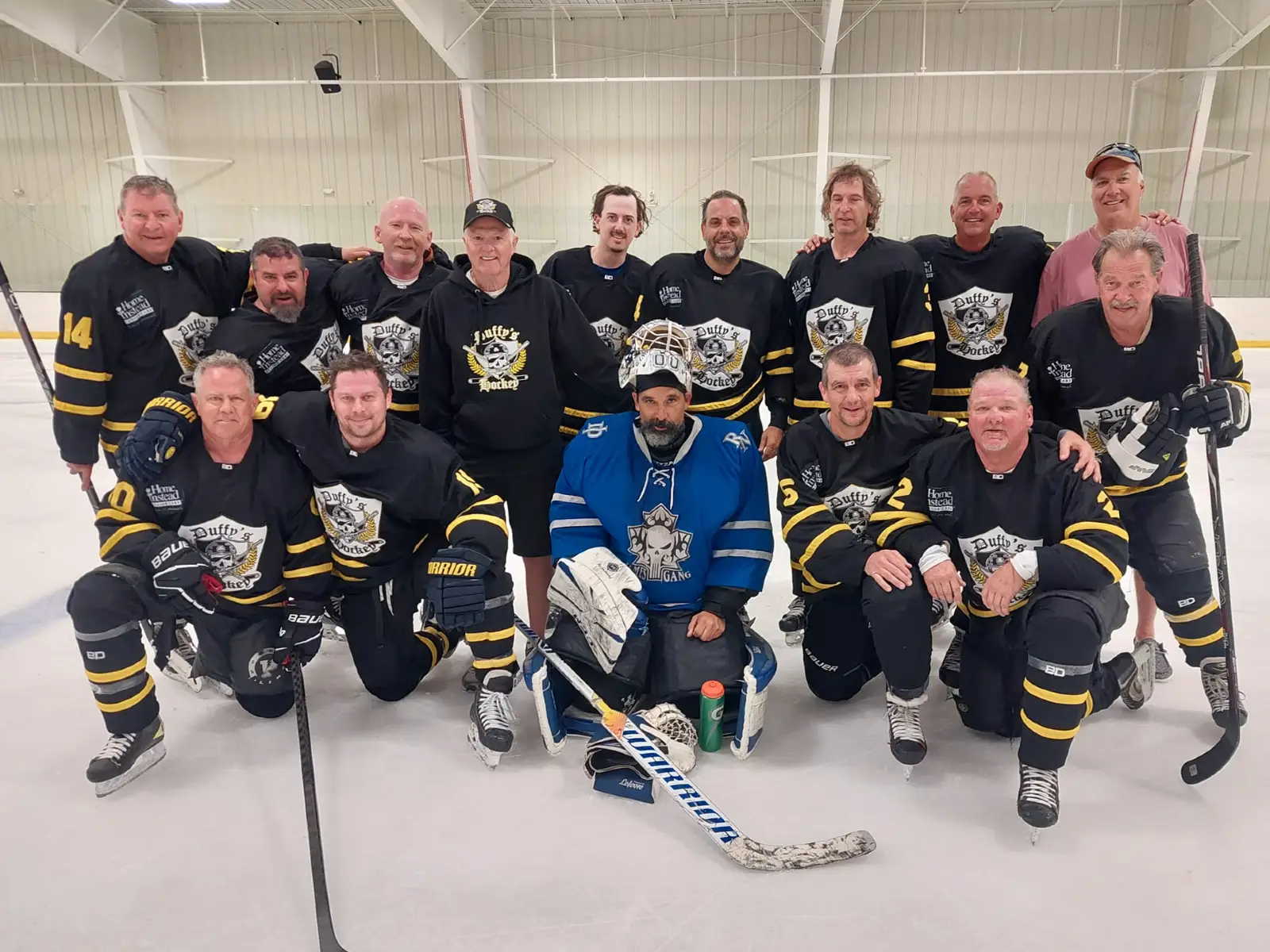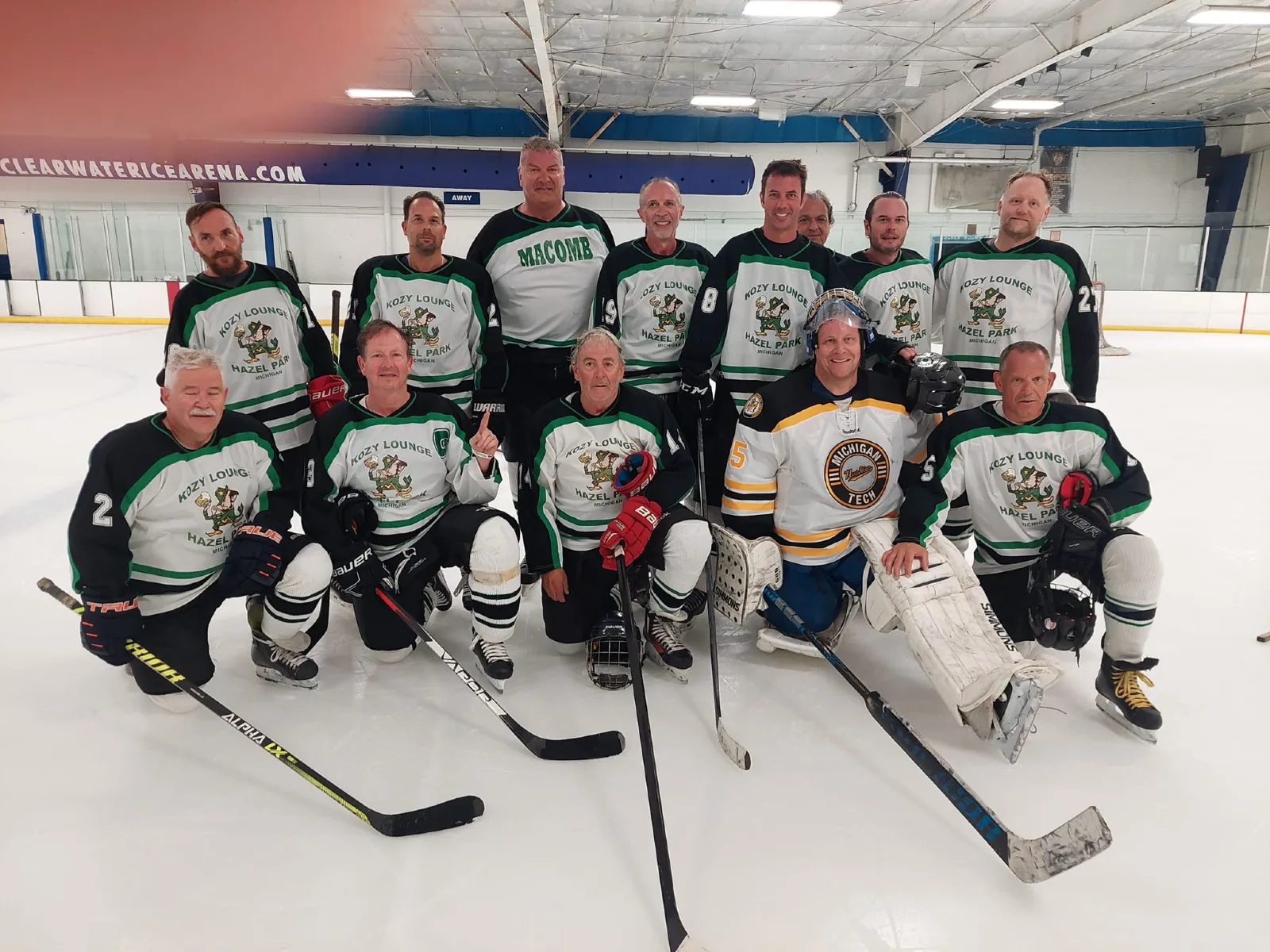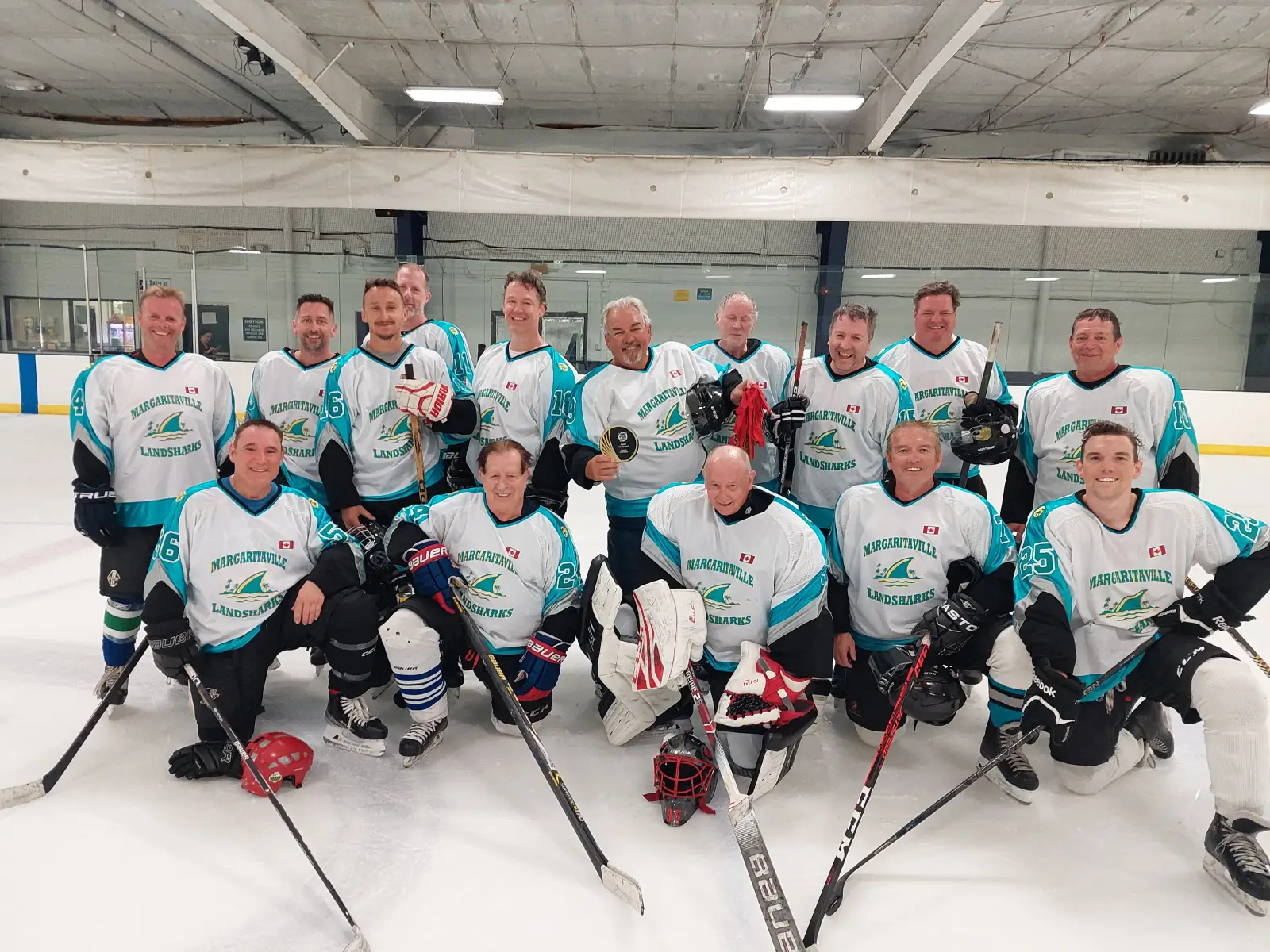 Margarita Land Shark Champions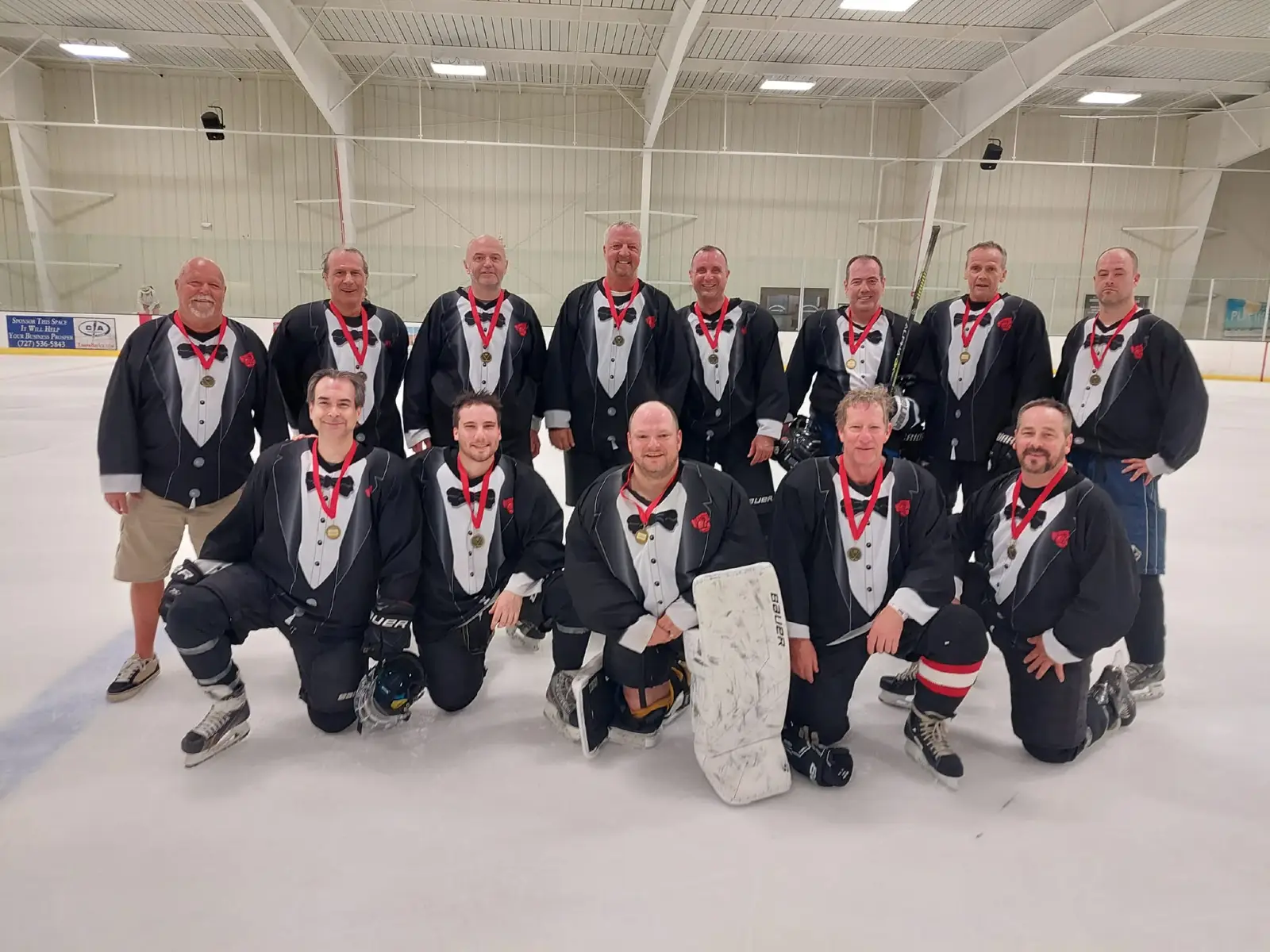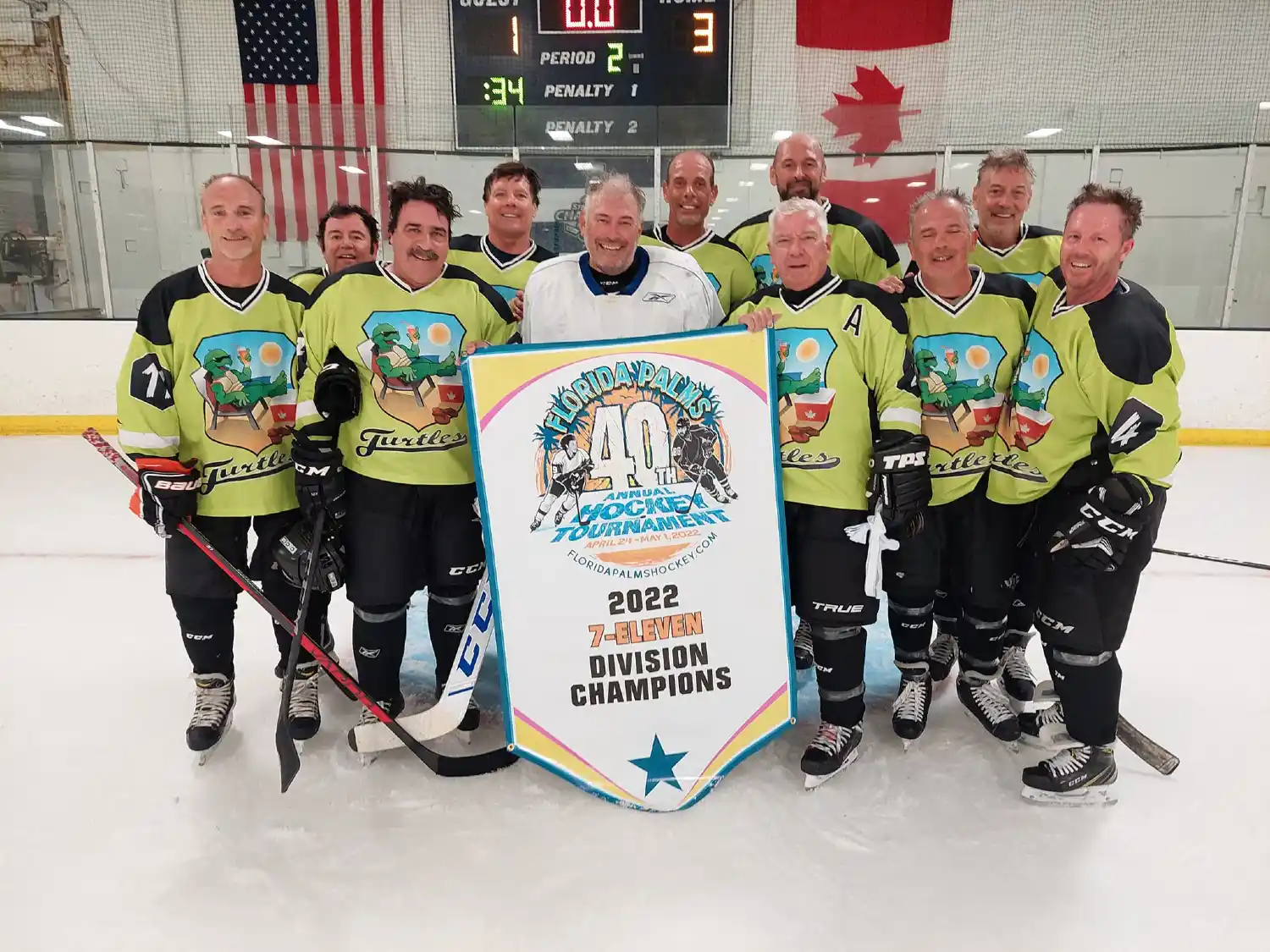 WestMall Turtles
711 Eleven Division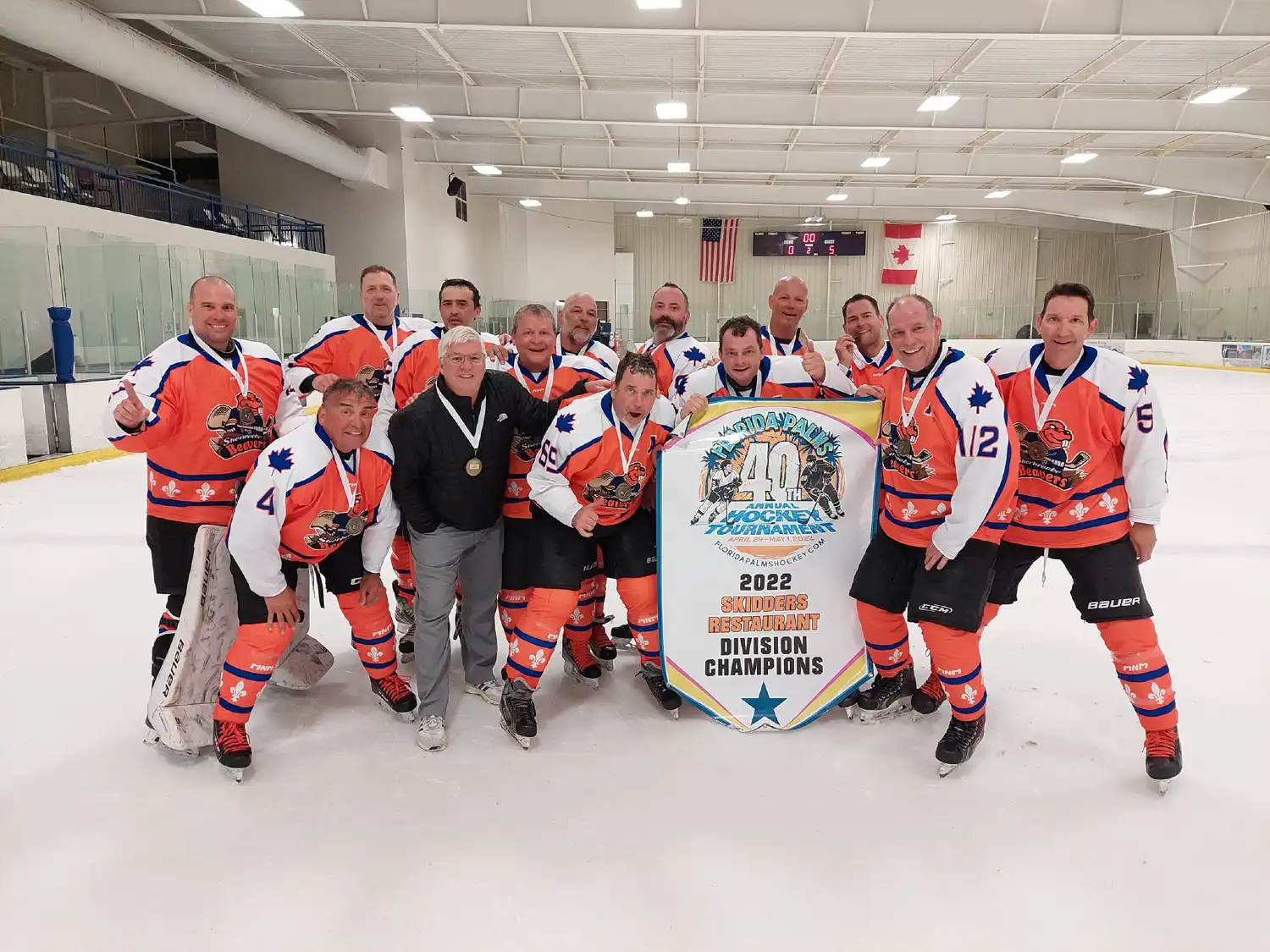 Sherbrooke Que. Skidders
Restaurant Division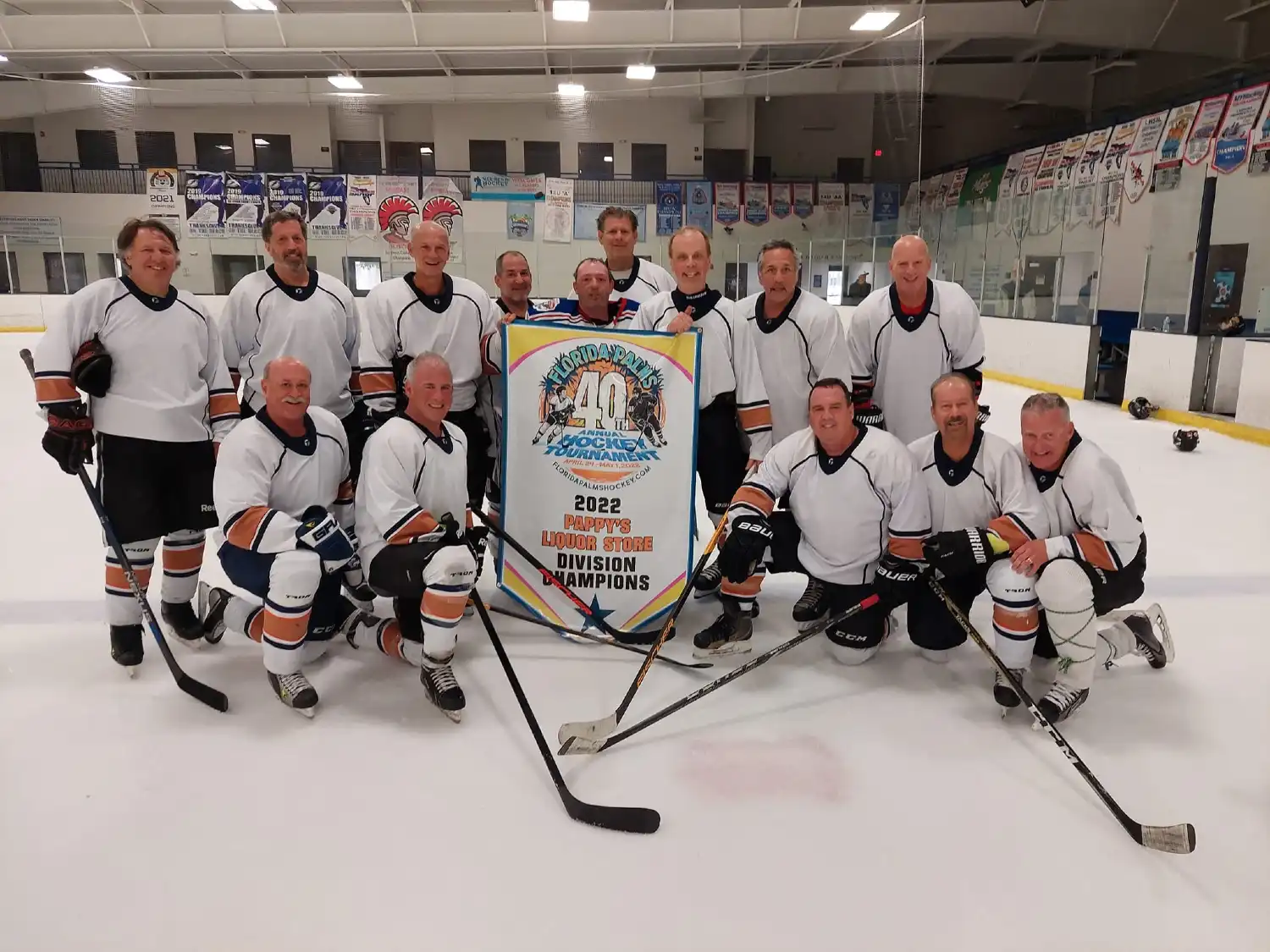 Hickory Creek Pappy's
Liquor Store Division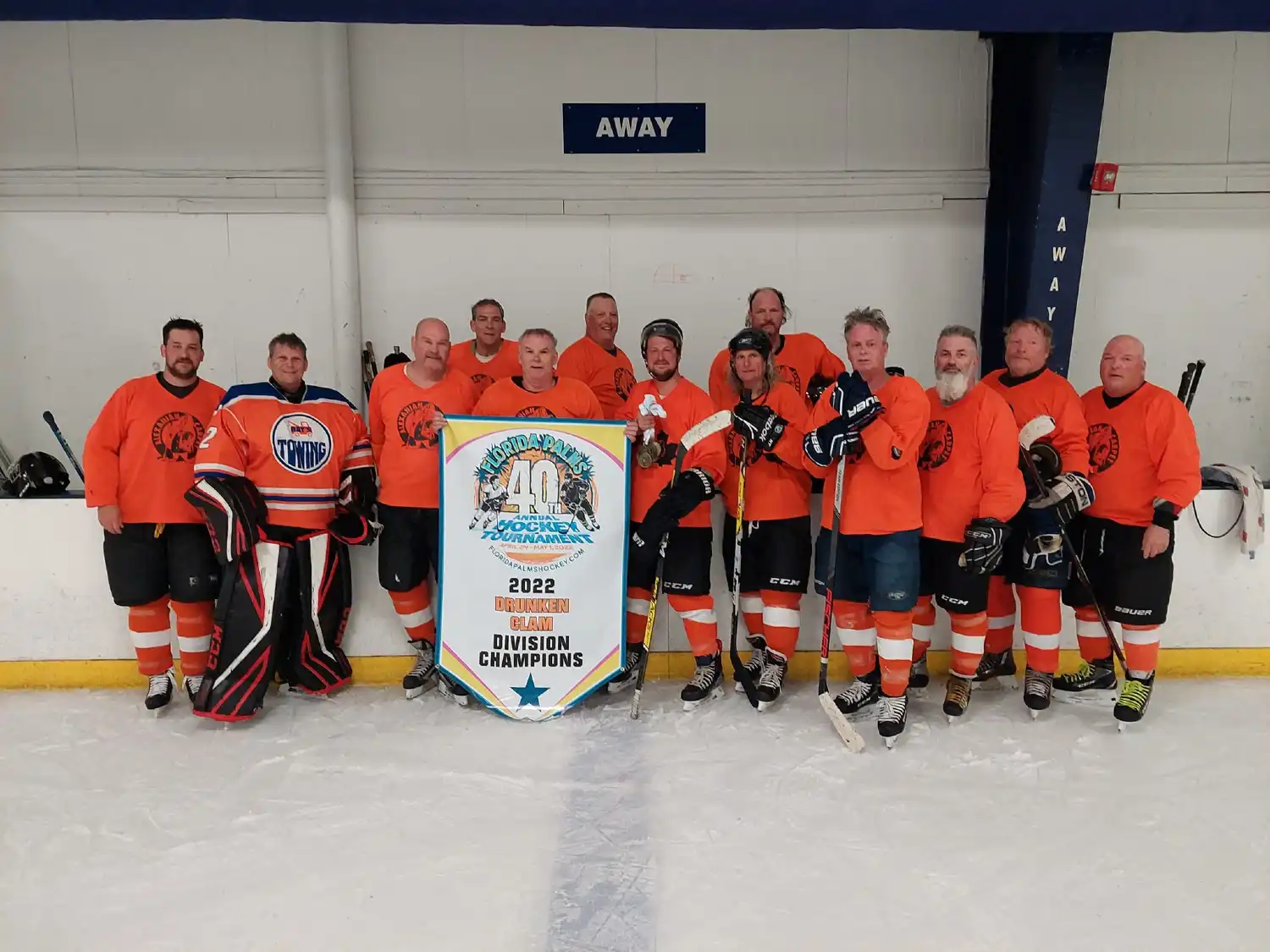 Hammers Hero's
Drunken Clam Division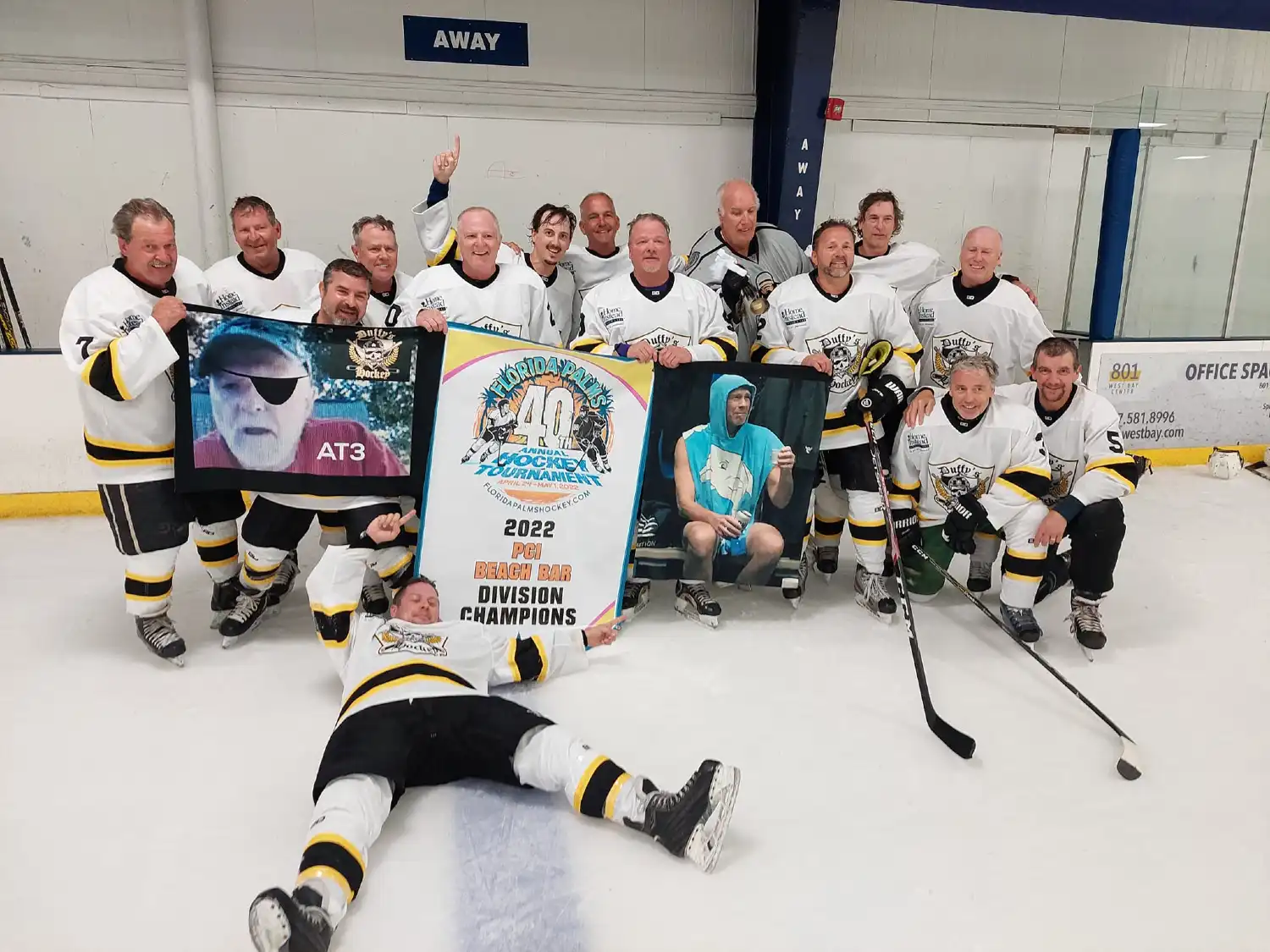 Duffy's PCI
Beach Bar Division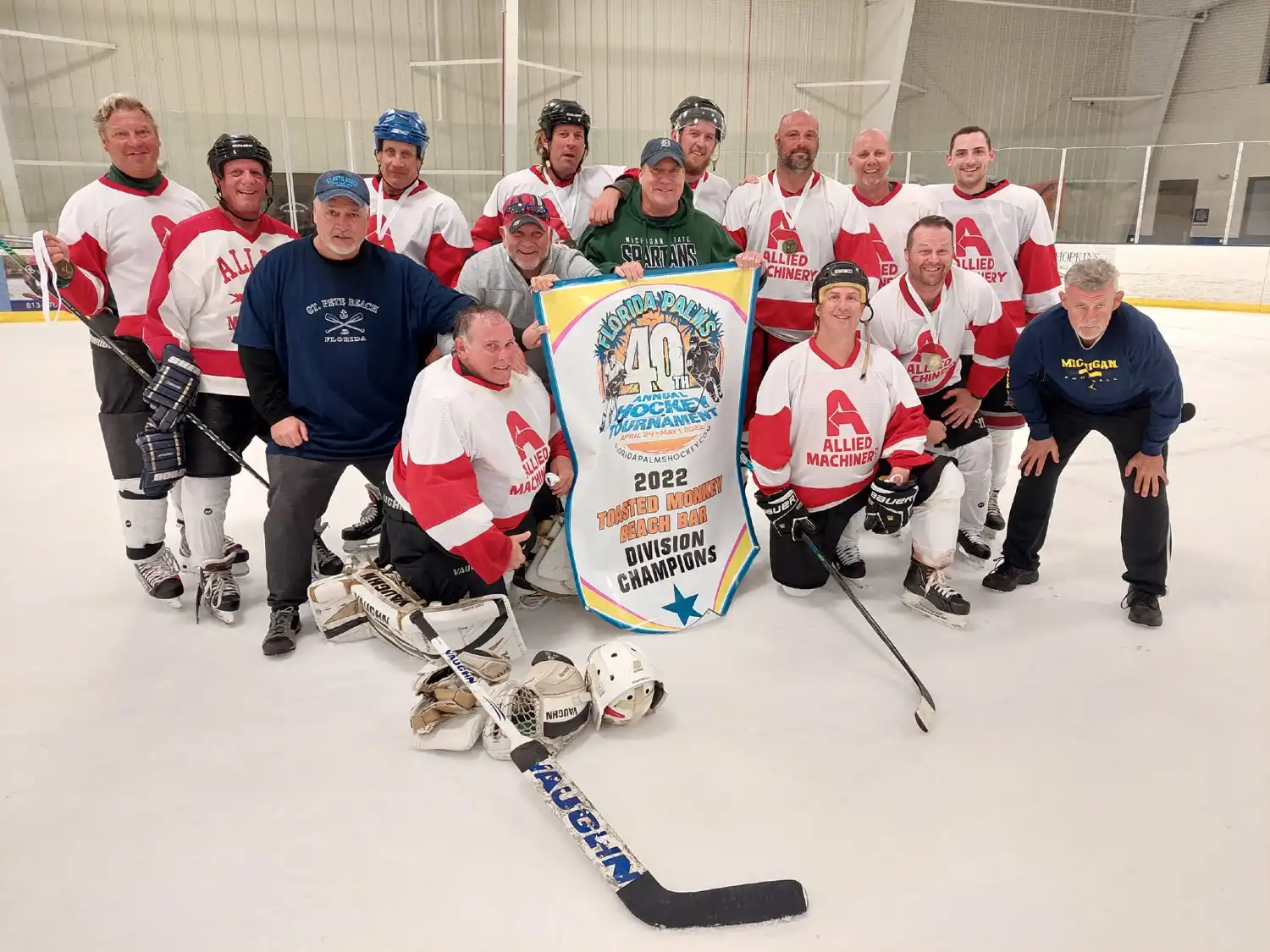 Detroit Toasted
Monkey Beach Bar Division
Itinerary: April 21st –  28th, 2023
Sunday April 21
Arrival & Check-in at the Post Card Inn
7pm – 9pm Meet & Greet Party
Monday April 22
Hockey at Clearwater Ice Arena & Team Registration at The Rink
Tuesday April 23
(all games will be played at the beautiful Clearwater Ice Arena, with 2 ice surfaces that will allow us to schedule all games in the morning so you are free to enjoy the beach in the afternoon!! )
Wednesday April 24
Clearwater Ice Arena. Sun Set Shooter and Picture Night at PCI Beach Bar 7:30
Thursday April 25
Clearwater Ice Arena: Hockey Finals
Friday April 26
EVENING WIND UP PARTY
7:30 to 10:00pm then party on the Beach until closing!!!
(ALL TOURNAMENT PARTICIPANTS ARE WELCOME!!)
Saturday April 27
Free to explore all of what St. Pete has to offer!
Sunday April 28
Farewell's and departure for another year!!
One small fee per person includes:
7 Nights Hotel accommodations directly on beautiful St. Pete Beach
Welcoming Meet and Greet Party

Friday Night Wind-up Bash

All Hockey games played at beautiful Clearwater Ice Arena with complimentary beverage after each game

Souvenir Program for each participant

Souvenir T-Shirt for each participant

Optional NHL Game to see Tampa Bay Lighting schedule permitting

If you enjoy hockey, enjoy warm weather and beautiful beaches then the Florida Palms Hockey Tournament is the place to be. Golf and meeting good friends for life is the bonus.
Ed Evans Botwood Pirates, Newfoundland, Canada
Calgary Phantoms have been coming to the best hockey Tournament in the world for the last 28 years. We have in the past been to tournaments in Hawaii, Mexico City, Las Vegas, Santa Rosa-CA, Victoria – BC and the Florida Palms is the number ONE Tournament. The commraderie with the the players from the other teams is something we look forward to each year.
The Florida Palms is so popular with our players, for the past 6 years we now enter two Calgary Phantoms teams! See you at the Florida Palms.
Ken Hobday Calgary Phantom
We have been participating in the Florida Palms Hockey Tournament 4 of the 5 last years, and we will continue to come back!
A well-organized tournament thanks to Guy and his staff, great hospitality, competitive hockey and great friends would be a brief summary of this event.
We have brought not only hockey players, but wives, girlfriends, kids- all are having the greatest time on and off the ice.
Great accommodation facilities, fantastic beach and perfect surroundings for a active holiday.
Our best recommendations for this awesome tournament.
Magnus Karlsson, Sollentuna Hockey Club, Sollentuna, Sweden
I am a member of the MONCTON slowpokes hockey team since 2008 and have participated in this tournament 5 times.It is a well-run tournament by a great group of people that show everyone a fantastic time, whether it's at the pool, beach or the hotel, maybe it's at the Golf Tournament or the rink, the fun never stops and the laughter is too much to bear sometimes.
The facilities always are great and the organizing committee always ensures that you are taken care of.
I cannot say enough about this event as I have even brought another team I play for ( Moncton Dark horses ) to this event. I have and will always promote this tournament to everyone I meet.
Thanks again to Guy, Peter and the rest of the gang, can't wait till 2016 when the Dark horses return for their second adventure.
Jeff Worton Moncton New Brunswick
Dear Guy and Pete,
It is with great pleasure Oslo Oilers from Norway gives you best possible feedback for your hard work and dedication in the tournament, and giving us a great time at our second participation.
We are during many years traveled around North America and Europe participated in different hockey tournaments, but no one beat you in hospitality and «personal touch» of the event. The best of luck for the coming tournaments.
Best hockey-regards
Svein Tangen, Coach/Captain Oslo Oilers
Since we first entered the Macomb Oldtimers (now Duffy's Oldtimers) in 1995(20 consecutive years and running), the Florida Palms Tournament has morphed for us into much more than a Hockey Tournament.
Florida Palms is an annual vacation of our team that includes players, wives, friends, and relatives to the sun soaked beaches of St. Petersburg.
For us from the Midwest, Florida Palms is a rite of Spring to warm weather and good riddance to winter.
The Florida Palms is a very player/customer friendly event run by Guy and his great support staff.
The hockey at Florida Palms is always competitive with a flair for the international starting with our friends from Canada to newer opponents from Norway, and other parts of the world.
Finally, Florida Palms is the launching pad for developing a lifetime worth of friends and memories through hockey!
Curt Lesnau Duffy's Old-Timers Michigan, USA
An excellent well-run tournament by a group of guys second to none in the tournament business!
Lots of hockey, golf and partying or relaxing…whatever floats your boat! Our team(Ajax Old Goats)
has been going for 7 years now and will continue to do so as long as we still can!
Doug Robinson Ajax Old Goats, Ajax, Ontario